Excel Eye Care of Texas
About Us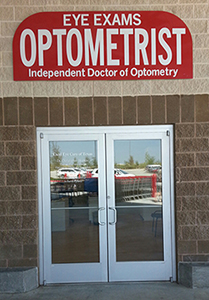 Whether you need a thorough eye examination, diabetic eye care or glaucoma screening, Dr. Hopkin will provide you with outstanding quality care. We are dedicated to serving the North Fort Worth community and its surrounding environs and strive to exceed our patients' expectations. When you walk through our doors, you will be greeted by a compassionate and experienced team that is dedicated to providing high-quality personalized eye care for you, or your loved one, in a friendly and professional environment. We understand that the nature of your visit may create anxiety or discomfort, so we strive to make the experience as easy and comfortable as possible. We take the time to discuss your treatment options and help you through the entire treatment process.
Scheduling Appointments
To make an appointment, give us a call or click here to request an appointment online!
Convenient Location
Our office is located at 8900 Tehama Ridge Parkway, Fort Worth, Texas 76177 with parking available in our lot. We are easily accessible by local bus service. Please click here for directions to our office.